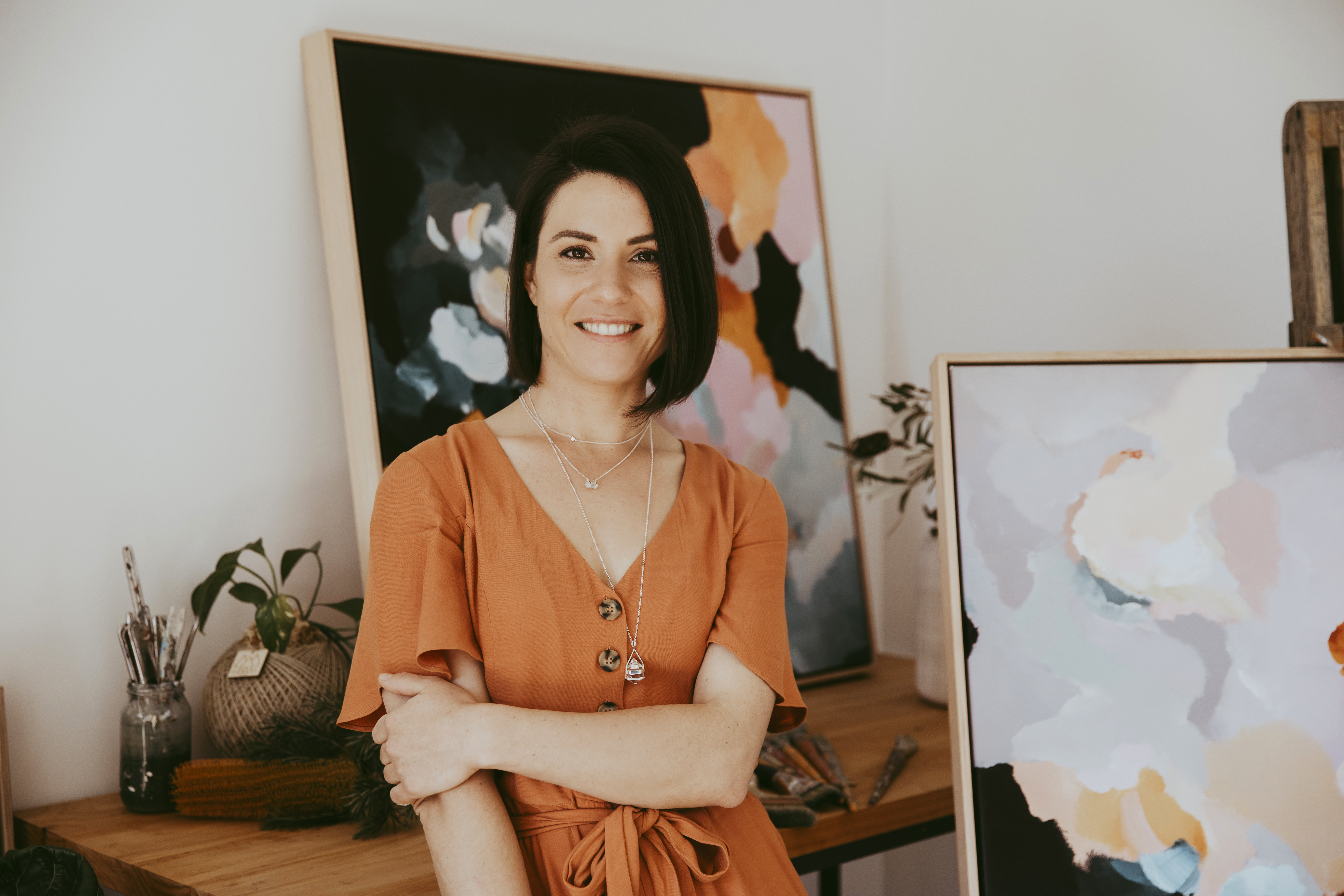 Hi, I'm Lauren, an Otway born creative with a passion for colour.  Inspired by the Great Ocean Road in Victoria, Australia you'll find my sources of inspiration span across Girai Wurrung, Gadubanud and Wathaurong Country.  My art is intuitively lead, expressing the beaches, hinterland and the skies above in abstract and expressionistic styles.
I had always been a creative kid growing up but left if behind once I finished school.  I went looking for a sensible life which cost me fulfilment. I learnt a life lesson that decisions I make must have happiness as the priority.
In my late 20's I made it my mission to go down the path of health and wellness in order to feel more joy in life.  It was then I was exposed to the idea that creativity plays a major part in our health and happiness.  I got curious and dug out some old art supplies and got creating.  As you can see, I haven't looked back.
After playing with many mediums I kept returning to acrylic on canvas.  This is where I find my creative flow and how I mainly express my work today.  I can work on large areas, filling them with colour which I just love.  Using larger brushes making bold strokes allows me to move freely, almost like a dance. 
I've been painting full time since 2017 when I had news that my partner Tim and I were expecting our first baby boy, Archer.  Becoming a mum has been so much more wonderful than I could have ever imagined.  Now he's arrived my life has become simplified, and for the better. 
Every day I'm grateful I went down the road of looking for fulfilment.  I love the combination of family (my dog Jet and cat Sonny included of course) and art taking front and centre in my life.
Thanks for visiting my website.  Just know your support doesn't go unnoticed.  It allows me to continue on my creative path and this dream of mine.  Thank you and enjoy xx